iRIS - Integrated Research Information System - is the OU Norman Campus IRB's electronic submission system.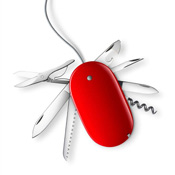 Computer and Browser Compatibility:

iRIS works with Apple/Mac, PC, and Linux computers.
iRIS runs in Safari, Internet Explorer, Mozilla Firefox, and Chrome browsers.
Logging into iRIS:

Open your browser. Any standard browser-Internet Explorer, Firefox, Safari, Chrome, etc.- will access iRIS.
Type either https://iris.ou.edu/ or https://iris.ouhsc.edu/ in the address bar. (You can click these links as well.)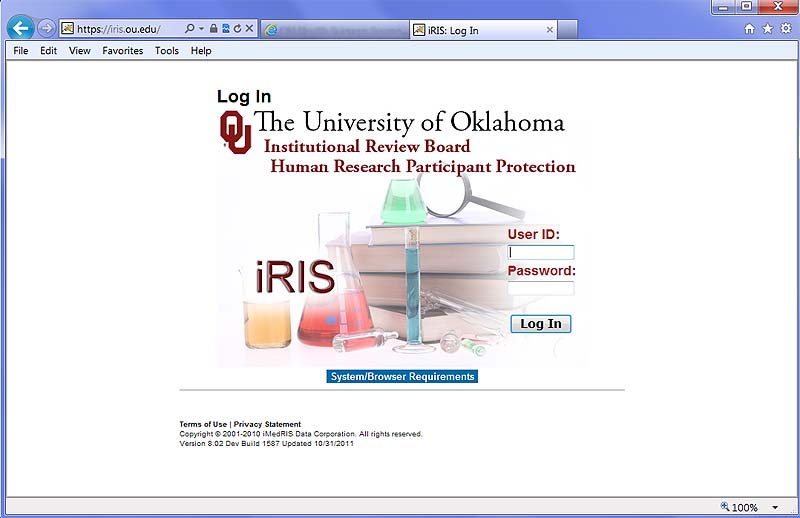 iRIS Login Screen.
In the User ID box, enter your normal login ID/UserID for your campus. For example, an HSC UserID would be "dlews2." A NC UserID would be "lewi4684." Usernames MUST be entered in all lowercase.
In the Password box, enter the password normally associated with your UserID.
Click the Log In button.
There are Help categories available on the iRIS system. Click on the "Operating Procedures" link under the "My Assistant" menu to get a list of help categories.
If you have any questions regarding the iRIS Submission System, feel free to contact the IRB at the address below.